For untold generations, Indonesia has continued to improve and refine one of the best salt purification systems in the world, farming sea salt by hand. The resulting product boasts some of the highest percentages of Natrium, caused by black sand natural filtration that made from volcanic eruption. We believe these aspects help us to produce the best natural products and to maintain the natural environment by practicing sustainability.
About Us
Providing a vehicle to preserve traditional high quality sea salt and natural products made in Bali. This will give our local future generations a safe & healthy working environment, income source and education with a long term philosophy keeping with the Balinese way of life.
Know us more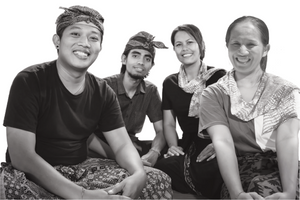 Lifestyle
---
BATH SALT If you are looking for a way to relieve stress, ease achy muscles and irritated skin you may want to consider using a sea salt bath (Toya Salt)....